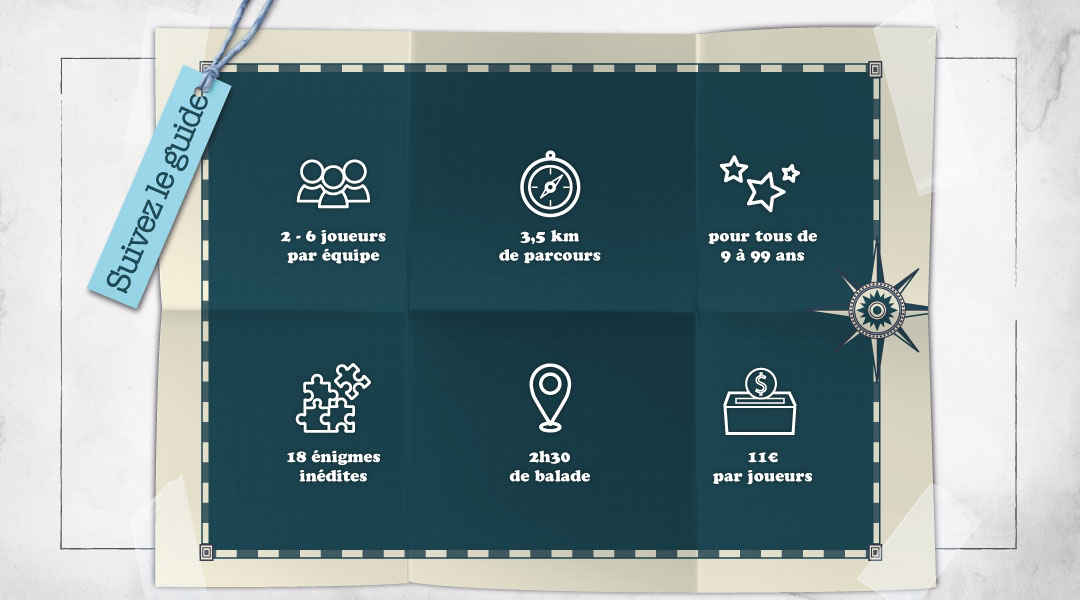 A fun and unique experience in Arles
EXPLORE ARLES AND UNVEIL ITS MYSTERIES.
An unusual tour of the city of Arles, spiced up by eighteen twisted enigmas to be solved and a touch of historical anecdotes make a perfect cocktail for a fun treasure hunt with friends and family. Find out more about how the game is played.
This tour is not yet available in English, sorry. We're still working on it!
2h30 intense in the heart of Arles.
Take a breath of fresh air, explore Arles from a different angle with an original investigation taking you through time and history, while having fun. Family outing, EVG/EVJF, team-building event, every occasion lends itself to having a good time outdoors, without running, without screens and by warming up your brain in cooperation with your team. A unique scenario and original events await you.
An outing suitable for everyone.
This game is for puzzle fans and beginners alike, with its unique system of variable difficulty. Are you a regular escape game fan or a mystery expert? Then it's up to you to beat the record. Are you here above all to relax and learn a surprising story or two about the city? Take it easy – the game is designed for that too.
New to the Camargue or native Arlesian? This game is made for both of you.
Our unusual itinerary and unpublished riddles about the monuments you'll meet will ensure you have a good time even if you already know the city. If you are just passing through, this game is an excellent approach to appreciate the city, its geography and history in a nutshell before continuing a more advanced visit.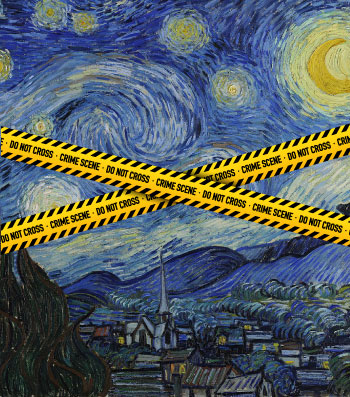 IT IS UP TO YOU TO CONDUCT THE INVESTIGATION.
Embark on the new treasure hunt created by ExitGame. After the success of the tours and adventures in Marseille, Aix and Avignon, we arrive in Arles with a brand new idea: PistezArles.
Join the elite teams of the T.R.O.U., the Troupe de Recherche des Objets Usurpés (Search for Usurped Objects) to tackle their most difficult case to date: Danger on the Rhône.
The famous criminal Larsène Tarpin, a pyromaniac in his own time, stole a painting by Van Gogh during his transfer to the Museon Arletan. He threatens to destroy it if his demands are not met: Solve all his twisted enigmas scattered throughout the city of Arles.
On your marks, ready? Go !
Better than a guided tour, more immersive than a book. Become the hero of your own adventure. Probably the best activity of the day 🙂 . Our schedules are wide enough to accommodate your busy day. A perfect time to get some fresh air between two indoor outings and/or the perfect excuse to deserve an aperitif after discovering the whole truth about a secret society!
2h30 of walk, depending on the speed you choose. No time limit, everything is fine!
18 puzzles that you will have to unravel if you want to successfully complete the mission you have been given.
Approximately 3.5 kilometres to walk on a path tailor-made for adventure, only in the most beautiful places in the city.
A LOW AND SIMPLE PRICE: 11€ PER PARTICIPANT.
And free for children under 8 years old. It then takes two minutes to book from this website.
Step n°1: Choose your niche
Form your group and choose your departure time and day. All available slots are displayed in green on the booking page.
Step 2: Book on this website
Click on the button below so that we can prepare you for this journey. It only takes two minutes, only an email address and a telephone number (in case of emergency) is required.
Step 3: The appointement
The start is in the centre of Arles. If you have new players, make sure to modify your reservation via your confirmation email.
Find out the truth!
THE MOST ORIGINAL WAY TO HAVE FUN IN ARLES!
BOOK YOUR TREASURE HUNT NOW.